Welcome to the West Swindon Parish Council Website. 
Dear Resident
We are excited to report that the first play area upgrades are underway.  Work has started at Camden Close, Clayhill Copse and Cartwright Drive.  This will mostly involve upgrades to existing equipment.  Our big project at Middleleaze play area should begin later this year. Designs for each site are currently on display in the West Swindon library and further information is available on here on the website New Play Area Upgrades

The annual cutting of shrubs and hedges is underway.  You can view the programme cycle here Shrub and Hedge Annual Cut Timetable  Work follows the same cycle as the previous year and each area is managed with those areas that are difficult for machinery to access on soft ground being undertaken at the start of the programme.
Many of you are concerned about trees where you live.  Trees remain the responsibility of Swindon Borough Council and issues relating to trees and maintenance should be reported directly to them: Swindon Borough Council.  Over the coming months, the grounds team will try and tackle the height of very tall hedges and shrubs so that they can be maintained more easily in the future.
Please remember that you can ask questions at our public meetings throughout the year or make contact with the Parish Office.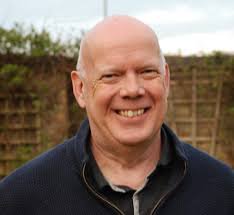 Nigel Gibbons
Chair, West Swindon Parish Council
For general enquires, requests for information or meeting papers or to report grounds maintenance or street cleaning issues, please contact the Parish Office on 01793 466418 or email Leanne Curtis at westswindonpc@outlook.com.  The Parish Office is based in the West Swindon library in the Link Centre and is open at various times during library open hours.  If you would like to meet with a member of the Parish team, this can be arranged at a time that is suitable for you.