Welcome to the West Swindon Parish Council Website. 
Dear Resident
April and May gave us a very challenging start to the grass cutting season with the snow, rain and then warmth -  perfect conditions for fast growth.  The team worked hard to keep the grass to a three weekly cut.  Now this has totally changed.  The current spell of hot and dry weather has shrunk the grass growth and instead we have wild growth in the hedges and shrubs.  Although our Streetsmart contract is for a single cut of shrubs and hedges in the late Summer/Autumn, where possible, we have reallocated our resources to keep public pathways clear.  It is a challenge and any help you can give to keep your own hedges clear from  public paths would be very welcome   
You may have seen our trial of wildflower meadows along the top of Shaw Ridge Linear Park.  These areas have now been cut with the help of our Shaw Ridge volunteers and the Lydiard Turkeys farm who brought their machinery up to Shaw Ridge to cut and bale.  The purpose of this is to reduce the nutrient quality of the soil and create conditions for wildflowers to flourish.  We will continue to monitor the areas and hope you are pleased to see a diverse approach to managing our green spaces in West.
Looking forward, we are currently reviewing designs for new play equipment in four play areas (Camden Close, Clayhill Copse, Claypitts and Middleleaze) and hope that works will commence after the school summer holidays.
Please remember that you can ask questions at our public meetings throughout the year or make contact with the Parish Office.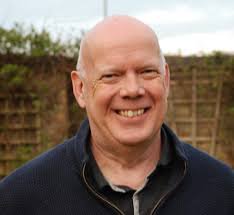 Nigel Gibbons
Chair, West Swindon Parish Council
For general enquires, requests for information or meeting papers or to report grounds maintenance or street cleaning issues, please contact the Parish Office on 01793 466418 or email Leanne Curtis at westswindonpc@outlook.com.  The Parish Office is based in the West Swindon library in the Link Centre and is open at various times during library open hours.