Welcome to the West Swindon Parish Council Website. 
Dear Residents
As Autumn settles in, it is a busy time for the Parish Council.  We are starting to plan for next year and agree our budgets, finalise plans for new play area refurbishments in the Spring and our grounds team begins a focus on the annual shrub cut.  The team focus on one area at a time and generally the routes are as follows:
October to November     Sparcells, Nine Elms, Grange Park, Peatmoor and Middleleaze
December to January    Ramleaze, Shaw, Eastleaze and Westlea
February to March         Toothill and Freshbrook
We continue to do what we can to promote a clean, green and well cared for environment.  
Many of you are concerned about trees where you live.  Trees remain the responsibility of Swindon Borough Council and issues relating to trees and maintenance should be reported directly to them: Swindon Borough Council.  
Over the coming months, the grounds team will undertake small project work on shrubs and brambles.  We welcome volunteers and you can find out more on our community page  West Swindon Community & Volunteering
We hope you see a difference where you live.

Nigel Gibbons, Chair, West Swindon Parish Council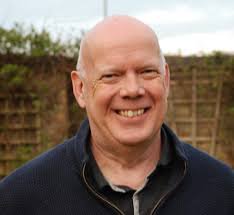 For general enquires, requests for information or meeting papers or to report grounds maintenance or street cleaning issues, please contact the Parish Office on 01793 466418 or email Leanne Curtis at westswindonpc@outlook.com.  
To report issues relating to play areas, glass, needles or other street problems, please report to Streetsmart on 01793 445501. 
In the event of fire or an emergency, please use the emergency services via 999
When it's less urgent than a 999 call,  101 is the number to call when you want to contact your local police -  and 03067990019 when you want to contact the fire service.
The Parish Office is based in the West Swindon library in the Link Centre and is open at various times during library open hours.  If you would like to meet with a member of the Parish team, this can be arranged at a time that is suitable for you.