Dear Residents
Our office is now open intermittently, staff can be contacted via telephone or email.
We hope you are all keeping safe and well. Many people and families have faced real physical, practical, financial and mental health challenges during the pandemic.
Don't be afraid to ask for help if you need it Advice for Getting Help
There is access to food for those in crisis, for example, Swindon Food Collective have food distribution points across Swindon: Food Distribution Points
If you didn't receive a Parish Summer Newsletter, you can read it here - Summer Newsletter we tried a new approach but have had problems with distribution across the whole of West Swindon.
The Parish Council is making every effort to keep our services running to ensure that your outdoor spaces are well maintained. This time of year we often see problems with leaf fall and broken branches. If there are problems with obstructions to the footpath please contact the office. As the weather changes, we will be switching over to the Autumn Winter programme to cut back the hedges and shrubs. During this time we will tackle some cleansing issues such as graffiti, street signs and deep rooted fly-tipping. The biggest change has been to bring the Parish Team in-house. This means we now employ our staff rather than using a contractor. You should see our staff out and about in their orange and blue uniforms.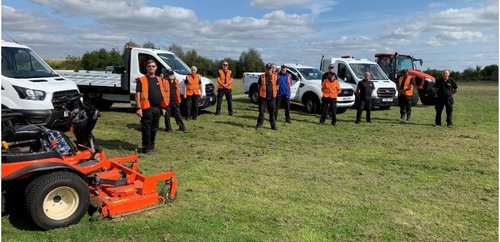 We welcome volunteers and you can find out more on our community page West Swindon Community & Volunteering.
We are mindful that we are still in the pandemic and like you we will continue to follow the Government's Guidance. We have added public information about the coronavirus to our website Coronavirus and encourage all residents to take the necessary steps to stay safe and well. In line with the current Government Guidelinese our public meetings are held remotely. Details on how to ask questions or access each of the meetings are available on the published Agendas. Meetings

More generally, we hope you will have the opportunity to enjoy the parks, play areas and open spaces again. Work is complete on our biggest project to date with improvements to seven play areas in West Swindon, see our web page for more details Exciting New Play Areas 2020 There is guidance available for using outdoor spaces and play areas, please take care to follow the basic rules to keep yourself and your family safe Guidance Littering continues to be a problem so please help us by checking you have taken any rubbish away with you.
Over the coming months, we are working on securing designs and funding to improve the Rivermead skate park area with the introduction of a BMX track.
Many of you are concerned about trees where you live. Trees remain the responsibility of Swindon Borough Council and issues relating to trees and maintenance should be reported directly to them: Swindon Borough Council.
You can make a non urgent request for service on our online form Request a Service. As said earlier, we are not able to respond to non urgent requests until the employment restrictions relating to the Coronavirus are lifted. If the matter is urgent, and relates to the Parish Council's services, you can contact the Parish team on 01793 466418.
We hope you see a difference where you live.

Nigel Gibbons, Chair, West Swindon Parish Council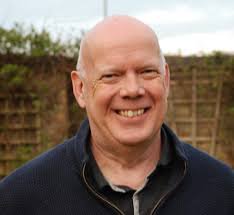 For general enquires, requests for information or meeting papers or to report grounds maintenance or street cleaning issues, please contact the Parish Office on 07470652137 email: westswindonpc@outlook.com.
To report issues relating to play areas, glass, needles or other street problems out of normal office hours,, please report to Streetsmart on 01793 445501.
In the event of fire or an emergency, please use the emergency services via 999
When it's less urgent than a 999 call, 101 is the number to call when you want to contact your local police - and 03067990019 when you want to contact the fire service.
When restrictions are lifted, the Parish Office is based in the West Swindon library in the Link Centre and is open at various times during library open hours. If you would like to meet with a member of the Parish team, this can be arranged at a time that is suitable for you.
To contact the Clerk: clerk@westswindon-pc.gov.uk tel: 07553941714