Dear Residents
The Coronavirus pandemic impacts on West Swindon. The Parish Council will make every effort to keep our services running however we are now only responding to essential duties such as street bin emptying and abandoned needle collection. In line with the current Government Guidelines, we are asking our office staff to work from home, and, we will not be holding any public meetings for the moment. Play areas are closed. We have locked gates, taped up equipment and put up Keep Out signs. In some instances these are being taken down and ignored. The local Policing team is aware and is out across West Swindon encouraging all residents to stay home, keep safe and work together to stop the spread of the virus.

We are working on how to stay in touch with residents and how we may need to change our decision making practices. Please contact the office for further information. We have added public information about the coronavirus to our website Coronavirus and encourage all residents to take the necessary steps to stay safe and well.
Voluntary Action Swindon are working with Swindon Borough Council to launch Compassionate Swindon - to coordinate volunteer support for those in Swindon who need it the most. They have had so many local people register to help that they are now asking any new volunteers to sign up to NHS Volunteers. You can register to give help or receive help on the following link: NHS Volunteers
More generally, as we welcome Spring we hope you have enjoyed seeing the Parish bulbs flowering across West Swindon. The annual shrub cut is coming to an end and we are starting to prepare for the grass cutting season and will be able to get started once the Government restrictions are lifted.. Please support us with your understanding and patience, the start of the grass cutting is going to be incredibly challenging. The mild winter has encouraged the grass to grow early however the water levels are so high and the ground so soft that we know it will be a very difficult start - our mowers are heavy and we don't want to churn over the grass areas. We continue to monitor the situation and we'll post updates on the website and noticeboards.
We continue to do what we can to promote a clean, green and well cared for environment. This Winter we enhanced your local Parish service with a new small hit squad who tackled some deep rooted and long standing issues one neighbourhood at a time. They tackled forgotten shrub beds, graffiti, hidden fly tipping, street signs and a general clean up.
Work has been getting underway to start our biggest project to date. We have commissioned improvements to seven play areas in West Swindon, see our web page for more details Exciting New Play Areas 2020 This is currently on hold whilst we respond to the Government's requirements for the coronavirus.
Many of you are concerned about trees where you live. Trees remain the responsibility of Swindon Borough Council and issues relating to trees and maintenance should be reported directly to them: Swindon Borough Council.
Over the coming months, the grounds team will work across West Swindon and the cleansing team will continue to empty bins, and, tackle flytipping and litter.. We welcome volunteers and you can find out more on our community page West Swindon Community & Volunteering.
You can make a non urgent request for service on our online form Request a Service. As said earlier, we are not able to respond to non urgent requests until the employment restrictions relating to the Coronavirus are lifted. If the matter is urgent, and relates to the Parish Council's services, you can contact the Parish team on 01793 466418.
We hope you see a difference where you live.

Nigel Gibbons, Chair, West Swindon Parish Council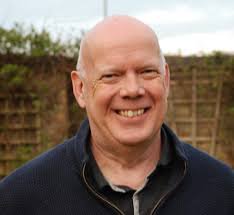 For general enquires, requests for information or meeting papers or to report grounds maintenance or street cleaning issues, please contact the Parish Office on 01793 466418 or email Leanne Curtis at westswindonpc@outlook.com.
To report issues relating to play areas, glass, needles or other street problems, please report to Streetsmart on 01793 445501.
In the event of fire or an emergency, please use the emergency services via 999
When it's less urgent than a 999 call, 101 is the number to call when you want to contact your local police - and 03067990019 when you want to contact the fire service.
The Parish Office is based in the West Swindon library in the Link Centre and is open at various times during library open hours. If you would like to meet with a member of the Parish team, this can be arranged at a time that is suitable for you.