Santa's Christmas Grotto is back!
Saturday 16th December, 11:00am - 3:00pm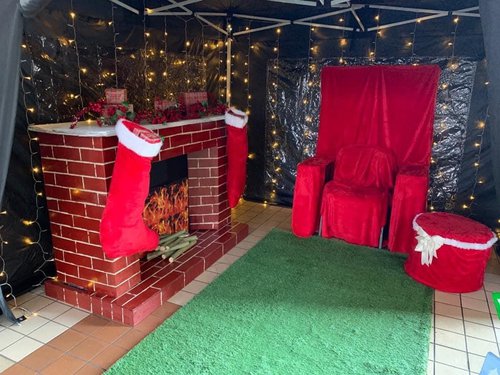 Once again, we are organising Santa's Grotto and games in support of the Westlea Fire Station Open Day.
There will be lots going on during the day including Fire Service demonstrations, vintage fire engine displays, refreshments and of course Santa's Grotto.
There is free parking available at Swindon Bible Society
Quiet Hour
There is a 'quiet hour' between 10:00 - 11:00 am for those that may find the crowds, noise and bustle of the main event overwhelming. There will be no music playing, no PA announcements, no vehicle movements and no flashing lights. If you would like to attend the quiet part of the day then please contact openday@dwfire.org.uk to book your space. You will receive an e-ticket which will enable staff to manage spaces in order to keep this session quiet and calm for the benefit of all.